DEAR FRUSTRATED EXERCISERS & YOYO DIETERS,
Thank you for taking the time to visit the Battle Fitness Body Transformation Studio. My name is Jé "Jay" Battle. I am a Personal Trainer and Body Transformation Specialist working out of Alexandria, Virginia, just outside of Washington, DC. You may have heard me speak at an event, obtained my info from a friend or simply searched for me online. No matter how you got here, I'm happy you are here!
Because you are here, you must feel that there is something not quite right with your body. It may look unappealing to you, function improperly in some way, or may run slower than it used to. It brings me joy to assist you, but please understand that what you are doing now has resulted in how you are looking and feeling now. To have something new, you are going to have to be open to doing something new!
I'm not in the business of just giving great workouts and handing out meal plans. I'm in the business of transforming bodies and changing lives! At Battle Fitness, I design customized Body Transformation Journeys to get each client from the body they have, to the body that they've always wanted.
At this time I invite you to scroll down to see what Battle Fitness has to offer and to check out the stories of the clients that I have had the pleasure of serving. If you like what you see and are interested in becoming a client, sign up for a Body Diagnostic to get more specific information and so we may be sure this program is a good fit for you.
Devoted to your success,
– Jé
LIST OF FEATURES
Check Out These Awesome Features of the Battle Fitness Body Transformation Program!
BODY TRANSFORMATION JOURNEYS
"The secret of change is to focus all of your energy, not on fighting the old, but on building the new."
Your initial Body Diagnostic will help us determine the Body Transformation Journey(s) you need to complete to achieve the body you've always wanted!
Journeys are categorized by the 3 goals of Body Transformation: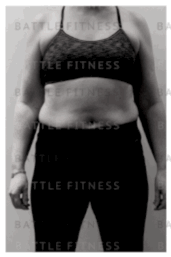 Clients on a Size journey have a primary focus of attaining a healthier muscle to fat ratio. By building a solid foundation of muscle, the body is assisted in ridding unwanted fat resulting in a healthier appearance and function. Basic behavioral and nutritional techniques are introduced to match, with a customized progressive personal training program to start changing the body's measurements.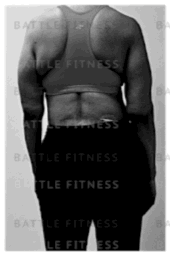 Clients on a Shape journey begin within range of their ideal body size but have the primary focus of increasing muscle size and definition for a more toned, defined, and symmetrical appearance. During this journey, intermediate, nutritional education is provided to encourage the manipulation of both fat and muscle in the areas needed to create your desired figure.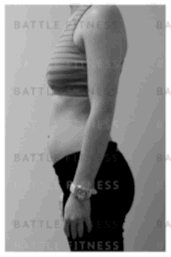 Clients on a Shred journey are overall happy with both their size and shape but are ready to take their body to its most optimal fitness level. Through advanced nutritional education and techniques, paired with advanced master training, this fat burning journey leaves nothing but your chiseled abs and a toned physique behind!
TRANSFORMING YOUR BODY
Together, the 3 elements of fitness: Activity, Nutrition and Consistency, are responsible for transforming your body. By giving each category your 100% dedication, your results WILL BE: The best body you've ever had!
Walking, running, yoga, swimming, high intensity interval training, also known as HIIT, martial arts, weight-lifting, pilates, Zumba, etc are all great forms of activity and exercise. But, which is right for your physical and aesthetic goals? Random activity will build a random body because each body is different. For example, Client A may need a heavy cardio schedule to lose weight. Meanwhile, if Client B does a lot of cardio, it will become easier for him or her to gain weight! While all forms of activity are beneficial, it's critical that you have a workout plan that matches your body's specific needs to attain your fitness goals.
What you put in your mouth is responsible for 70% of what your body looks and feels like both on the inside and outside. For this reason, there is no Body Transformation without a basic level of nutritional literacy so you may feel comfortable and confident building yourself a meal plan. With a ton of generic nutritional information delivered to you every day, it is important that you receive accurate, timeless education and advice that pertains to your individual goals that evolve with your lifestyle changes.
A high level of consistency is the backbone of a successful Body Transformation and having physical accountability substantially increases your chances of remaining consistent throughout your journey(s). Singers, dancers, actors, athletes, etc. , from beginner to advanced, all have coaches to hold them accountable and constantly encourage them in their training and advancement of their craft. As someone who would like to enhance their body, this is where having a Body Transformation Specialist comes into play. Unlike the gym where you sign up and come-and-go as you please, my job is to hold you accountable for the results you tell me you want.
BUILDING YOUR BODY TRANSFORMATION PROGRAM
"The secret of change is to focus all of your energy, not on fighting the old, but on building the new."

Every body is different, so your initial Body Transformation Journey is a program that is custom built using the information gathered during your initial Body Diagnostic. Your job is to know what type of body you want, how much time, effort and money you are willing to invest in obtaining your goal. My job is to assess what type of body you have and to build a program using the three elements of fitness to assess how much activity you need, what types of meal planning aids to provide and to assess how long it will take to perform your initial Body Transformation plan.
A premium service such as personal training can cost between $60-199+ per session, plus membership fees. I make affording top-shelf training more comfortable by allowing you to split the cost with other friendly, non-judgmental clients during my popular Semi-private Personal Training Sessions! During each 45 minute session, you will find a small team of 2-6 clients of all different fitness levels, shapes, sizes, ages and genders receiving customized program design and individualized attention while working side-by-side with you towards their Body Transformation and fitness goals.
NUTRITIONAL EDUCATION
"Give a man a fish and you feed him for a day; teach a man to fish and you feed him for a lifetime."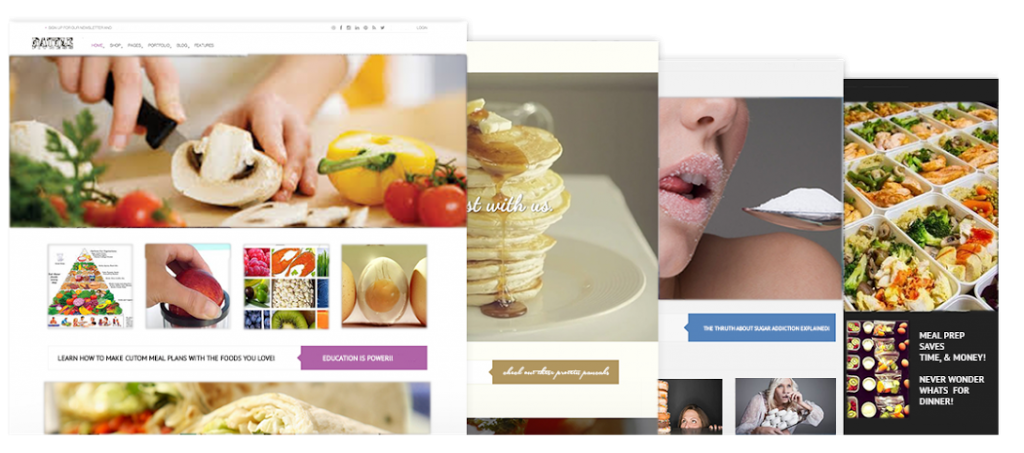 You will be eating for the rest of your life! Why merely provide you with a temporary meal plan when I can teach you how to build your own?! In addition to meal planning, during your transformation program, you will go through a gradual nutritional transitioning process designed to rewire your taste buds, kick sugar addiction and allow your body to crave and enjoy the foods needed to repair and rebuild your body.
"Define success! It's solving the client's problem, even when its not yours!"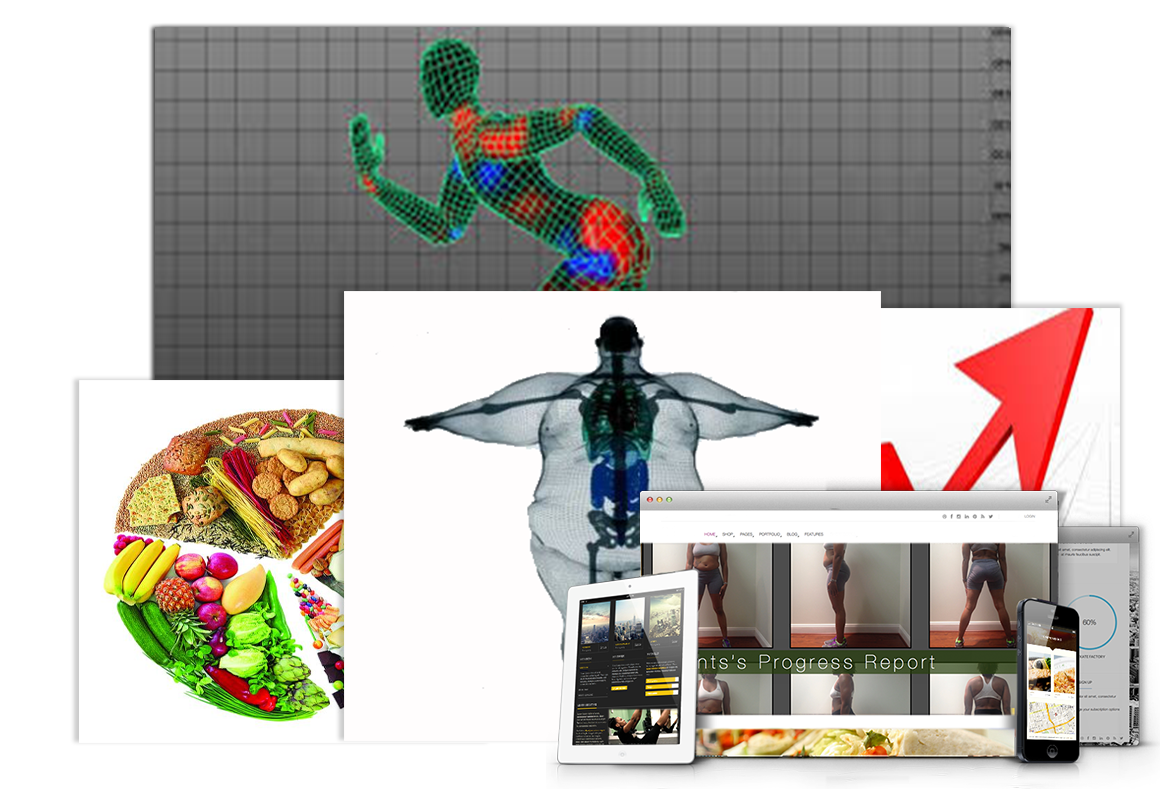 A Body Transformation Journey is not something I can do for you. It is a program I do with you. From monitoring your nutrition to managing your training schedule, I do my best to offer as much support as I can so when life happens, your Body Transformation Journey stays on track.
"When I exercise I wear all black. It's like a funeral for my fat."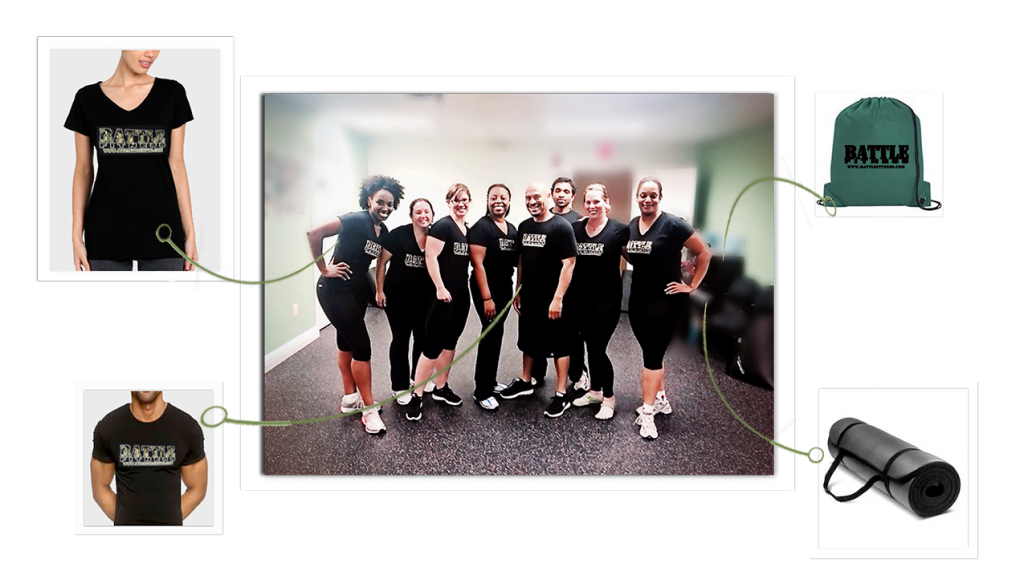 At the Battle Fitness Body Transformation Studio, we are a team. Every client is uniformed with the same high-quality fitness apparel to ensure optimal performance. In addition, you are provided with a fitness mat for use at every session.
30 DAY MONEY BACK GUARANTEE
I know that making the commitment to change your body can be intimidating, but I am so confident that by following my guidance you will transform your body, I guarantee my results! Actively participate in my Body Transformation Program for 30 days, and if your body does not begin to show signs of transformation, I give you your money back. Simple as that!
"Je' is very knowledgeable with her techniques and crafts and will teach you the ins and outs of fat loss, muscle building, and body metabolism. Not only will you achieve your goals and attain the body you want, you will also learn a lot in the process and can incorporate being fit and healthy into your overall lifestyle. Do you want a trainer that will answer your million and 1 questions about fitness, wants to see you succeed, and will push and encourage you to get the body you desire, and have fun in the process? I strongly recommend Battle Fitness!"

A.J.
"Je understands and works with you to get over your obstacles, give you no excuses, the program so thorough, I lost 6 pounds the first week – I could not believe it – , moreover, I see big changing in body shape, more countered, stronger. I can breathe better, can move better and most importantly sleep better."

Lina
"I joined Battle Fitness, because I loved that it wasn't necessarily just me and a trainer. There was a team atmosphere, there was all these other people around me to push me, and when I was having that moment of weakness, there was always someone to pick me up and not necessarily just Je', but there was all these other people around me who are there dedicating themselves to being healthy just like I was."

Amanda